Principal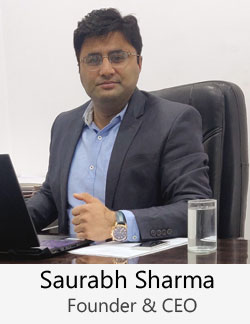 Saurabh Sharma began his career in building & infrastructure industry in year 2007. He is B.E Civil (Hons) and MTech(Structures) from IIT Delhi.He has more than 15 Years of experience in Pre- Fabricated & Conventional Steel buildings, In-Situ, Precast Buildings & Pre-stressed Concrete Structures for prestigious clients.

He has been involved in the various projects for condition assessment of existing buildings and also suggests rehabilitation/strengthening methodology. He has also been involved structural repair and retrofitting design analysis including Steel plate and steel angle jacketing, FRP jacketing, RCC Jacketing, finite element analysis for existing structures.

He has been involved in the structural design of a broad spectrum of projects including institutional buildings, factories, commercial and residential buildings, infrastructure projects, rehabilitation and retrofit of buildings as per BS, ACI and Indian codes.